Since its creation, LittleBigCode has been committed to a strong CSR approach. In our mission, we are committed to transforming business practices in respect for the men and women who accompany us, and for the environment that surrounds us.
These 3 years of investment have allowed us to be labeled ECOVADIS silver medal.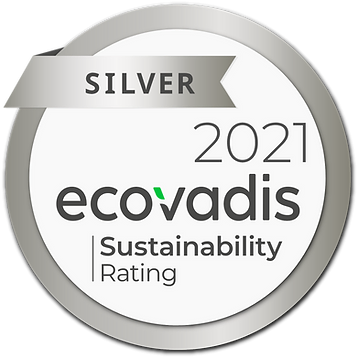 We have adopted practices aimed at limiting our carbon footprint as much as possible and thus raising awareness among our employees on their consumption.
These Eco-Responsible actions are characterised on our energy consumption, our waste production and our digital impact. We calculate our carbon emissions every year with Greenly.
The company is a leader in the field of sustainable development.
We integrate an approach linked to integration, diversification and equality of opportunity. Thus, in addition to monitoring indicators linked to the diversity of our teams, we mobilise the ecosystem linked to integration.
Digital transformation is disrupting and transforming the business world. Yet digital is not an immaterial industry.
LittleBigCode is a signatory to the Responsible Digital Charter which aims to limit the environmental impact of technology and encourage digital inclusion through continuous improvement.
LET US BE ACTORS OF A SOCIAL, ENVIRONMENTAL
RESPONSIBLE & SUBTAINABLE
TRANSFORMATION